The results are in from our Drive Away Hunger Campaign. First of all, THANK YOU to everyone who donated food for this event.
As a school we collected 520 lb's of food to be donate to the Food Bank in Barrhead.
Collecting 95 lb's was the Grizzly Bears
The Polar Bears gathered up 130 lb's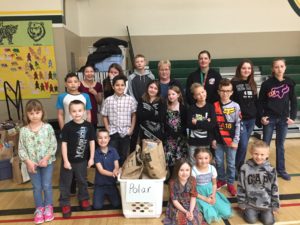 While the Spirit Bears collected 135 lb's
And the Kodiak Bears collected a whooping 160 lb's of food!!
Congratulations team KODIAK, you are this years Drive Away Hunger Champions!!!!!